HISTORY
For more than 5 decades, I have been living my passion as a developer of watches and complete sets of parts for well-known brands in Switzerland, Europe, Japan and the USA. I helped establish famous watch brands such as SECTOR No Limits and FORMEX 4SPEED.

Now I have time to concentrate on my own brand, TECHNIK 4X, with which I can realize my final dream. I was always inspired by the designs and new technologies initiated by the car industry. Consequently, I could only design a hybrid watch today.
Let me share with you my enthusiasm for new technologies that are based on environmental protection.

Hans Peter Grädel
Engineer and designer, owner and CEO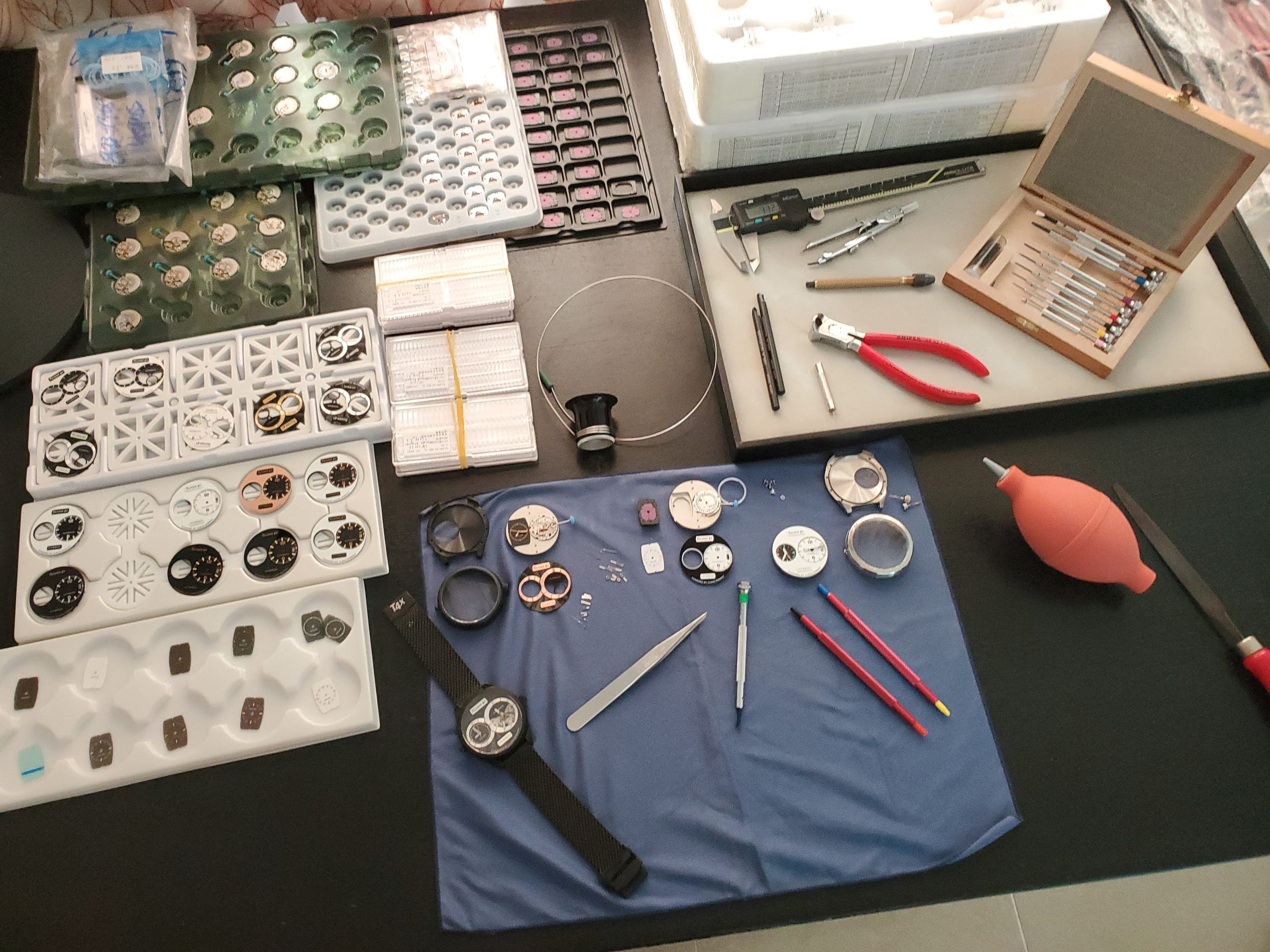 TECHNIK 4X Is the story of a man who has gone through all stages of the watch industry.
A milestone in his career was the crisis of the watch industry in the 1970s. At that time, coming from the production of mechanical movements, he was in charge of the logistics, purchase and assembly of LED/LCD wristwatches at Nepro Watch S.A. in Switzerland. Tasked during this period to build a factory for the assembly of LCD movements, he then became responsible for purchasing electronic components, mainly from Switzerland, the USA and Japan. During that time, the mechanical movements with pin lever and Roskopf escapements, used in large quantities to make cheap watches, were replaced by electronic quartz movements (LED, LCD, and analog).

When he was appointed to help build the famous Sector No Limits brand as technical purchasing manager, it was a considerable challenge to be competitive on the world market. The result was that much of the production of countless parts moved from Switzerland and neighboring countries like France, Germany and Italy to Thailand, Japan, Hong Kong, and finally to China! At that time, more and more production processes were outsourced to China, where numerous companies from all over the world built their new factories.

It was a logical consequence for him to move to Hong Kong and to open an office for purchasing and inspecting all of the parts produced in China. A few years later he started his own business, with Catec Ltd. and with Ever Dynasty(H.K.) Ltd. His aim was to produce watches and parts for several well-known brands in Switzerland, Europe, the USA and Japan. All of these experiences helped him accrue the know-how needed to work with the world's best suppliers for the production of the "habillement" parts, such as cases, dials, hands, straps, and bracelets to meet superior quality standards.

His latest challenge, the TECHNIK 4X trademark, was registered on September 12, 2018, in Hong Kong.