All Taxes & Duties are included in our prices!
The prices you see on our Online-Shop is the price you pay - no exceptions and no hidden charges. We have already taken care of that with our shipping partners.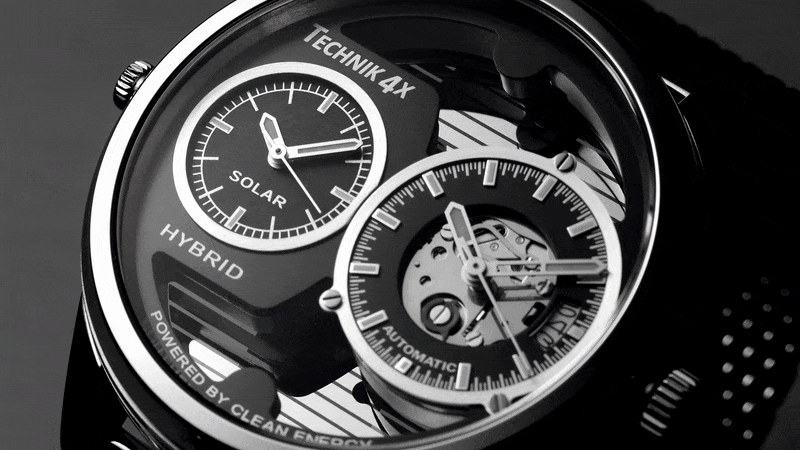 DUAL-TIME HYBRID WATCH
Using 2 separate movements from Japan, one AUTOMATIC movement from SEIKO/SII, and one SOLAR movement from EPSON which allows you to view - TWO DIFFERENT TIME ZONES.

All our watches are:
POWERED BY CLEAN ENERGY
ALL WATCHES COLLECTIONS ASD-44
CLEAN ENERGY TECHNOLOGY
These new timekeeping instruments use the latest and the best electronic and mechanical technologies and are equipped with movements - POWERED BY CLEAN ENERGY.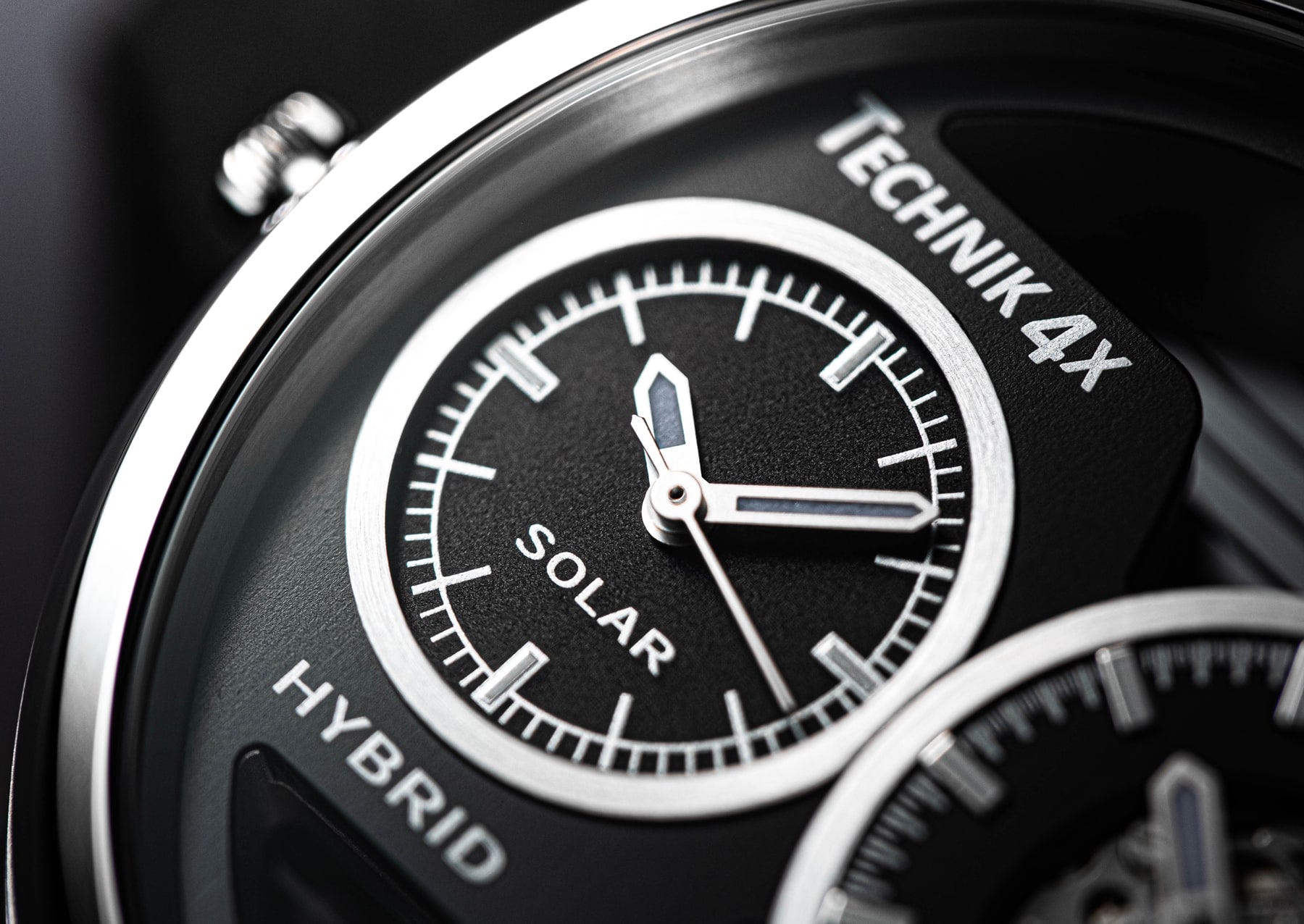 DEVELOPED IN SWITZERLAND
The timepieces from TECHNIK 4X were developed and designed in Switzerland by Hans Peter Grädel, a Swiss designer, with a focus on combining Swiss watch-making expertise and technology to offer exceptional quality at an unbeatable price.
BUILD TO LAST
Outstanding design, a new concept for the case, and anti-reflective coated sapphire crystals ensures the superior quality standard of the product and will contribute to its successful acceptance by end-users looking for watches with new technologies and environmental protection.
At Technik4X, we are passionate to create a truly unique timepieces. Our 2-year warranty on all watches ensures complete customer satisfaction, and worldwide shipping makes it easy for anyone to enjoy the best in hybrid watches.
ALL OUR WATCHES ARE DELIVERED IN ENVIRONMENTALLY FRIENDLY PAPER-BOXES